PRESS RELEASE NR. 001/SE/FEBRUARY/2014 OF THE FDLR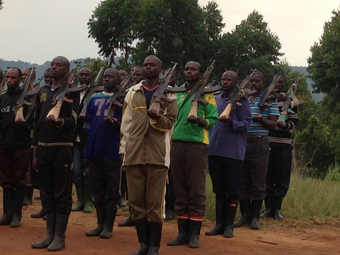 On Feb11.2014, the French service of the BBC run a story about the attempt by MONUSCO to convince FDLR freedom fighters to put down their weapons and return home to Rwanda.
Although the story had some true elements to it, it also inserted serious elements of misinformation that are part of Kigali's propaganda aimed to discredit the FDLR.
1.From 30th, December 2013 the FDLR has declared its complete commitment to a peaceful solution to the Rwandese crisis, by putting weapons down and joining all the other Rwandese political opposition in a search for a negotiated political settlement that will bring Rwanda and the whole region into a new era of stability, especially Eastern DRC.
It is only the RPF Regime of General Paul Kagame that keeps insisting on a war path, by refusing to negotiate and by financing and arming criminal rebellions in Eastern DRC like Mai Mai Cheka and Raiya Mutomboki, to murder Rwandan refugees inside the Congolese territory. Those same proxies have been used to commit gross crimes like rape, mutilations and massacres that were later attributed them to FDLR.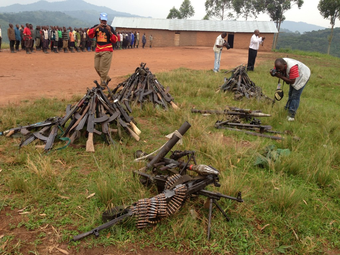 2.During the same report, a young man misidentified as an FDLR spokesperson made unsubstantiated claims with regards to past exactions by our fighters in the area. The FDLR categorically denies any knowledge of such acts, and condemns in the strongest terms the authors of such acts, if indeed they took place. However, we would like to note that, for the last several years, the RPF has used an insidious tactic of inserting criminal elements in areas close to our positions to carry on despicable acts of violence and then ran a media campaign to blame those acts on our people, in order to discredit our movement. We ask MONUSCO and the BBC not to publicise these types of claims without properly investigating them.
3.The FDLR would like to reiterate that we have no claim on any part of Congolese territory, unlike the Kigali government, and wish to return to our homeland in peace and security with our full right to life, freedom and all the other fundamental rights that citizens expect to enjoy in a democratic and free society.
This is why we implore the United Nations, the African Union, SADC, and the rest of the international community, to exert their influence on the RPF regime in Kigali to engage in direct negotiations with all the Rwandese political opposition in order to usher in new era of peace and stability in the Great Lakes Region of Africa.
4.With regards to the BBC story, we continue to respect the work this news outlet has done by raising awareness to the situation in Eastern DRC, but we ask that the network uses extreme caution in broadcasting unsubstantiated stories and biased opinions, because this can only help those who use the FDLR as an easy scapegoat, and help prolong the misery of our people and the looting DRC wealth. As we have made it clear that we do not wish to be an obstacle to peace, at the same time we are fully aware our rights as human beings, and a political movement.
Masisi, the 17th, February 2013
Sincerely,
Colonel Wilson IRATEGEKA
For FDLR
Executive Secretary, ad interim
Telephone: +24 381 145 2213 Email:fdlrsrt@gmail.com or humura@gmail.com