KIGALI SAYS NO ENTRY TO OPPOSITION LEADER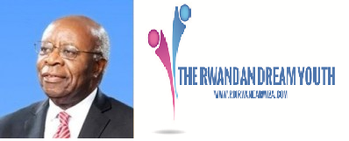 June 20th, 2013
The Rwandan Dream Youth's Declaration

The RPF-led government has denied visa to the Chairman of the Rwandan Dream Initiative, Mr. Faustin Twagiramungu, as the latter was set to launch his party's activities in home country. Mr. Twagiramungu's trip was scheduled on Thursday June 20, 2013 from Brussels, Belgium and he was expected in Kigali, Rwanda on Friday June 21, 2013.
The Rwandan Dream Youth wishes to inform the Rwandan People and the whole International community what follows:
-The RPF-led government has once again shown its bad faith as to opening up the democratic space. 
-The RPF-led government has failed to meet its own goals and objectives to make Rwanda home for all Rwandans. 
-Thousands of Rwandan refugees are reluctant to return due to political intolerance prevailing in the country as opposition politicians, human rights activists and journalists are permanently in danger of being murdered, put in jail or forced to exile. The denial of visa to Mr. Twagiramungu is one more proof.  
-RPF and President Paul Kagame are hampering the reconciliation among Rwandans by attempts to delay Truth and Justice in the country.  
-We are behind Mr. Faustin Twagiramungu's leadership in his outstanding endeavours to enable the whole Nation to enjoy individual freedoms.
-We urge the International community to assist significantly the Rwandan People achieve peace and permanent stability and to defuse the time bomb planted by the RPF-led government in the country and in the sub-region as well.  
Committed to peace, reconciliation in Rwanda and regional stability, the Rwandan Dream Youth invites fellow youngsters in Rwanda to support Mr. Faustin Twagiramungu's roadmap and peacefully resist the RPF/Kagame tyranny. 
The Rwandan Dream Youth
rdirwandarwiza.com
June 20th, 2013