Abarwanashyaka 3 b'ishyaka PS Imberakuri baburiwe irengero mu gihugu cya Uganda, umenya ariko kanyamuneza Kagame yagaragaje mu ijambo rye!
Ubwo ku munsi w'ejo kuwa mbere taliki ya 17/03/2014 yavugiraga ijambo imbere y'abapolisi be, Kagame Paul yavuze ko yongeye gushimangira nta mususu ko umuntu wese utemera ubutegetsi bwe azabimuziza! Ntiyagarukiye aho kuko yavuze ko we Atari umunyamakuru cyangwa umuririmbyi wo gushimisha rubanda ! Kuri iyi nteruro umuntu ahita yumva ko yashatse kwikoma umunyamakuru wa radiyo RFI yasebeje ku rubuga rwe rwa twitter kubera ubuswa akaza kuvumburwa n'abanyamerika ko ariwe uri gusebanya, aha niho yahise yemera ko Atari umunyamakuru! Ku byerekeranye no kutaba umuririmbyi aha Kagame yatungaga agatoki umuririmbyi Kizito Mihigo wasohoye indirimbo ivuga urupfu ariko akumvikanisha ko nta muntu utababazwa narwo ko abanyarwanda bose babuze ababo bagomba kubibuka no kubashyingura mu cyubahiro, kuri Kagame akaba abona uyu muririmbyi arimo ashimisha rubanda.
Kubyerekeranye no kwica abanyarwanda batemera ubutegetsi bwe, Kagame yavuze ko mubushobozi bwe buke azakora uko ashoboye akabamara afatanyije n'ibihugu by'amahanga, iyi ngingo akaba yarayizanye mu ijambo rye kuko yari amaze kumenya ko abicanyi be bari bamaze kunyereza abanyarwanda 3 bo mu ishyaka rya PS Imberakuri babaga mu gihugu cya Uganda.
Nk'uko itangazo mubona hasi aha ribivuga mu Cyongereza, abanyarwanda baburiwe irengero ku cyumweru taliki ya 16/03/2014 ni :Iyakaremye Jean Damascène,Siborurema Eugène na Nsabimana Valens baburiwe irengero bari mu runywero rwitwa MBUYA ruherereye ahitwa NAKAWA Division , Kampala City.
Uwamenya amakuru yose kuri abo banyarwanda yakwihutira kuyageza ku ishyaka PS Imberakuri.
Hasi aha murahabona itangazo mu rurimi rw'icyongereza.
The Common Front for the Liberation of Rwanda (FCLR) is deeply saddened by the kidnapping of three Rwandans, which took place on 16th March 2014 around 4 pm in MBUYA, NAKAWA Division, KAMPALA City, in Republic of UGANDA. Those are Mr IYAKAREMYE Jean Damascene, Mr NSABIMANA Valens, Mr SIBORUREMA Eugene, who were living in Kampala as Rwandan citizens for different reasons among them business and preparation of studies.
PS-FDLR-300x149The signs of being kidnapped manifested their evidence on that Sunday evening, when they were in a bar in Mbuya. They couldn't be reached on their mobile phones, what was unusual for them to switch off their phones for long. On Monday 17thMarch at 2. 00 pm, the phone of Mr IYAKAREMYE Jean Damascene was available on Whats App and Facebook but he could not communicate and surprisingly that of NSABIMANA Valens was sometimes posting on Facebook! Up to now the members of their families have no news concerning their lives.
They are wondering if they still alive or dead? As far as the fundamental clauses of the Human Rights that both Rwanda and Uganda ratified are concerned, the FCLR, its members and sympathizers do express their concerns about the KIGALI regime's man-hunting for slaughtering those who refuse to join the bloody political system of RPF party of President KAGAME even in the foreign countries.
We remind that our compatriots were not accused of anything either by the Rwandan or Ugandan population where they were staying and if it would be any, their rights and the justice way should be put into account. That is why, we call upon the International Community, in a special way the UN and the foreign countries representations in UGANDA, the Regional Organizations, the Human Rights Organizations, and every person of good will, to help us to find our loved ones for the sake of the defense of the human rigths principles they always claim to defend.
We recall also that these three compatriots are among the founding members of FCLR-Ubumwe, the reason why we do not doubt the implication of rwandan security services (DMI), which operate freely in Uganda.
On behalf of FCLR-Ubumwe.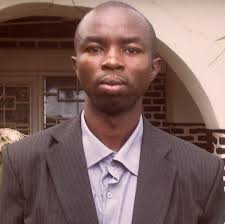 Alexis BAKUNZIBAKE,
VICE PRESIDENT OF FCLR-UBUMWE
and 1st VICE PRESIDENT OF PS IMBERAKURI